If you've done your homework, you might realize there are several different options when it comes to a place you can have your Utah safety and emissions testing done. At Emission Time, we're glad to provide you with a few reasons we feel we can offer you the best service for your vehicle, at the best price, and with the best quality of work you'll be able to find.
Buy Local Utah
We are proud to be a locally founded Utah company and enjoy the chance to serve our community by offering the best customer service we possibly can. You can be assured that we will treat you with the same respect and fairness you would want from your own family. In addition, Emission Time is family-owned and operated, which means that we are truly part of the community with you. We also like to do business with other local companies and are happy to be part of the buy local Utah movement.
Experience
Emission Time, which was formerly known as Performance Emission, has been in business for over ten years. During that time we've perfected the customer service and industry knowledge you expect and deserve from your safety and emissions testing station. We know what we are doing, and we want you to benefit from our experience!
Awesome Reviews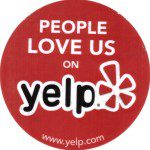 No Harassment
Although we also provide some maintenance services for convenience, the "Emissions & Inspections" service is our specialty. We inspect more than 1000 cars each month. If by any stretch your car is legally passable, we will pass it. Emission Time is Utah's best smog and safety inspection station. We are not looking for extra work. Read our reviews!
Awesome Staff
Our team members are trained to be FAST, HONEST, and RESPECTFUL, meaning you can be assured that you'll receive the best treatment you can find from our technicians.