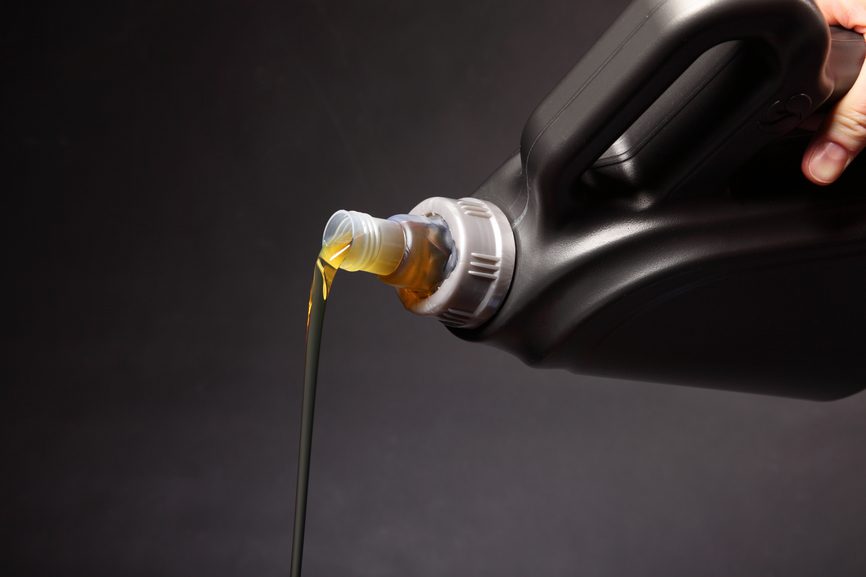 Aftermarket oil additives and treatments have been the subject of great controversy for many years. Despite manufacturers' claims that these products can work miracles for your car, many experts believe the hype is largely unfounded. Most additives claim to extend the life of your car's engine and improve fuel mileage, but unfortunately, scientific research has been of little help in either substantiating or debunking these claims. Ultimately, the decision to use an additive or not should depend on several factors, including the age and condition of your car.
Oil Treatment Claims and Promises
All-purpose aftermarket additives and treatments are advertised to help reduce engine wear, lower engine operating temperature, extend oil life and improve fuel economy. Others are designed specifically to reduce oil leaks and corrosion, reduce emissions output or stop engine smoking. Over the years, governmental lawsuits and media exposés have helped to reduce some of the false claims. Nevertheless, many oil treatment manufacturers continue to extol the alleged virtues of their products without impartial research to support their claims. Fortunately, some important facts have finally begun to emerge.
What the Research Shows
Research recently conducted by Penn State University and published in Science magazine finally provides some answers to the age-old debate regarding the efficacy of oil treatments. The researchers discovered what was already suspected, that the additive ZDDP (zinc dialkyldithiophosphate) does indeed reduce engine wear. Unfortunately, it also increases friction and can degrade the life of catalytic converters. Additionally, it does not work for engines made of any material other than steel. A similar study demonstrated the benefit of tiny carbon spheres (100-500 nanometers in diameter). These nanospheres, when added to engine oil, reduced wear and increased fuel economy by 10 to 25 percent without affecting the viscosity of the motor oil. Unfortunately, the technology is not developed sufficiently for nanolubricants to be commercially available yet.
Should You Use an Oil Additive in Your Vehicle?
Most commercially available motor oils contain additives of some type. Aftermarket additives, despite their marketing claims, have not been scientifically proven to provide any real benefit. Consumers Digest, after analyzing the available data, agrees that nanolubricant additives may provide significant benefits when or if these products make it to the commercial marketplace. Teflon additives were similarly touted in the 1980s, but ultimately were not practical to produce.
For now, you will receive the best results by using the type of oil that meets or exceeds the manufacturer's specification for your engine, regardless of the brand, and by strictly maintaining your oil and filter change schedule. If your vehicle has high mileage or oil leaks, you may derive benefits from aftermarket oil additives targeted for your specific issue; however, those generally should not be used if you use a synthetic oil in your car.
Keep up with your oil changes with the assistance of Emission Time. With convenient locations in Sandy and Salt Lake City, they provide expert service in a friendly, comfortable environment. Ask your service technician for more information about oil additives and their potential benefits for your car.