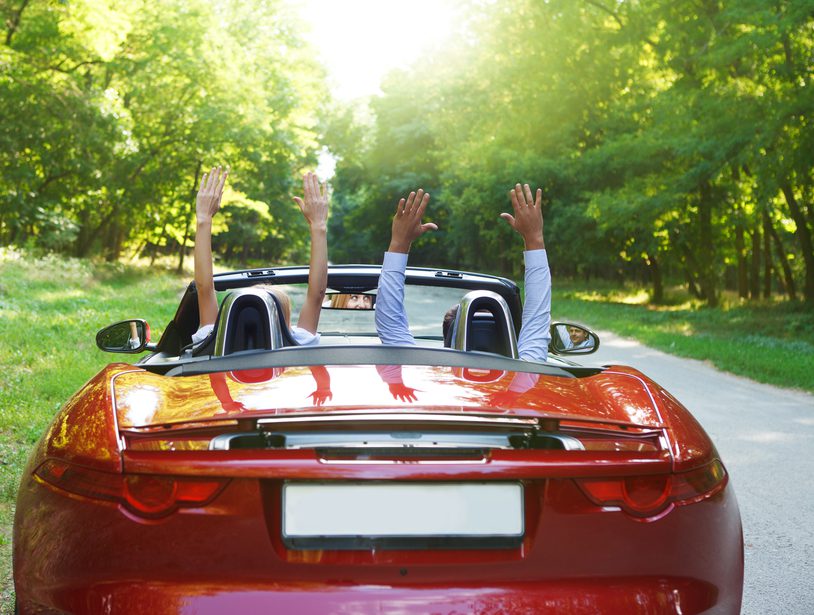 Warmer weather means a road trip for many families in northern Utah. Spring break provides a perfect opportunity to pack up and head out, alone or with family and friends. Whether you're visiting relatives or hitting the trails for some hiking, preparation is the key to enjoying your trek. Read on for some helpful hints for packing, planning and preparing your vehicle for the perfect trip.
Packing for Spring Travel
After a long, cold winter, your family is likely ready to enjoy the warmer weather. Because spring has barely begun, however, expect some cool evenings or even a little rain. Pack the shorts and sunscreen, but take along sweatshirts or light jackets too. Layering is the perfect strategy for transitioning between warm afternoons and the cold breeze that can pick up when the sun goes down. Make sure everyone has a light backpack in which they can stow extra layers until they're needed. And of course, be sure to take a first-aid kit, a paper map of the area (in case cell service isn't available), water and energy bars. Being prepared can mean the difference between an adventure and a potential emergency if you become lost or stranded.
How Much Planning is Too Much?
Sometimes the best trips are those that let you explore an unknown road. Even if your goal is to follow your whims on your spring road trip, establish some basic parameters that you can share with a family member or trusted friend at home. There's no need to plan every detail of your days, but develop a broad itinerary that tracks your trip and location from day to day. If, along the way, you discover a delightful location that you want to explore further, give your contact at home a call to update your plans. A little forethought and a quick text will give everyone peace of mind. Take along a small notepad (keep it in your car's glove box for easy access) and jot down information about those places you would like to visit in the future. There's always next spring!
Prepare Your Vehicle for the Trek
Winter weather is notoriously harsh on your car, especially if it's a few years older. The transition from cold to warm can affect tire pressure, coolant and even windshield wipers. Spend a little time checking your tires for proper inflation and unexpected wear. Don't forget to inspect the spare and the jack; you don't want to be stuck with a flat tire and no spare or working jack. Have your oil changed, and don't forget the air filter while you're at it. Check windshield wipers and replace them if necessary. Check your battery's charge as well as hoses and belts. Finally, make sure your headlights, taillights, turn signals and emergency lights are all working correctly.
Before you head out for your adventure, swing by Emission Time in either Sandy or Salt Lake City for a quick oil change and inspection. Their professional technicians will make sure your vehicle is roadworthy and ready to safely take you on your spring road trip.